Best Tips When Traveling with Kids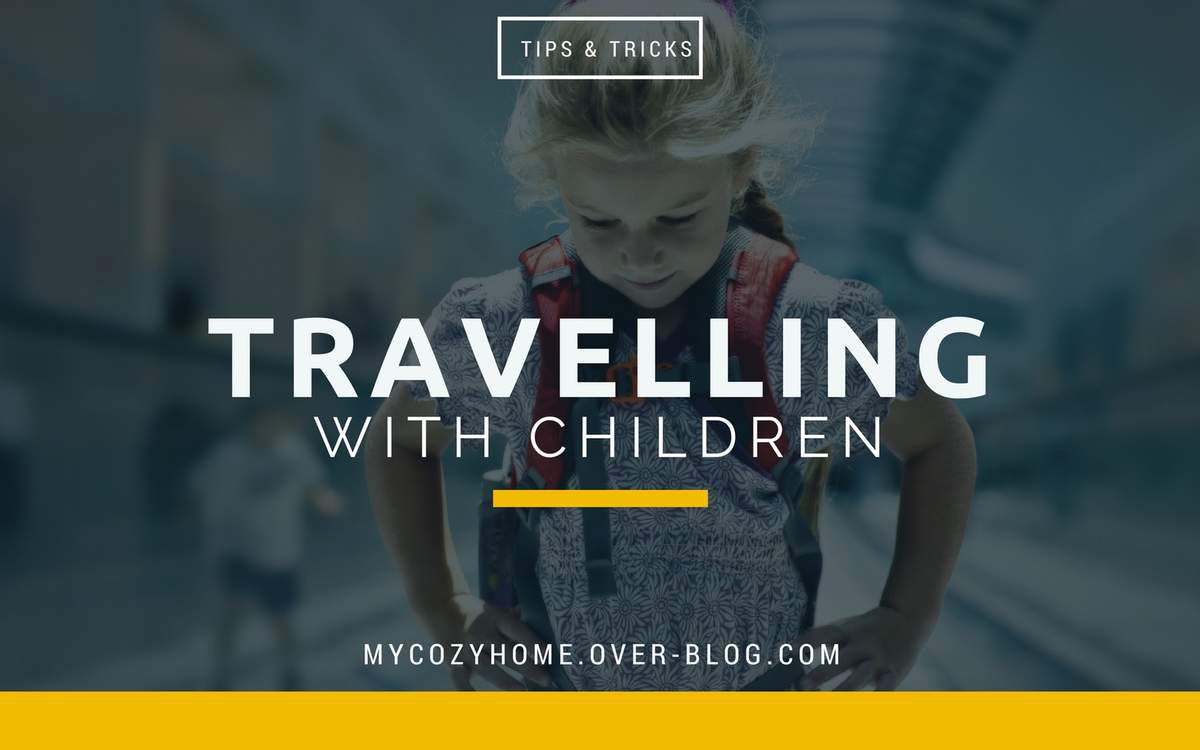 Any trip, whether to a close or a distant destination is undoubtedly a great experience. When you travel with your children, it becomes even more joyful! However, there are things to keep in mind before setting off on a journey with your kids as the fun trip can easily turn into a sulk. Here are a few tips for you:
Engage your children – ask them where they would like to go and what they would like to do. That way, you will make them excited before the trip itself. Talk about your journey and after you come back home. Browse the photos and ask the kids if they remember the particular places. The more you engage them, the more they will eagerly await the next family trip!
Check the documents for identity – at least a month before the trip check the passports of the children to ensure that they are not expired. The same goes for your documents as well. Have in mind that express service for getting a new passport is not very cheap so prevent additional expenses by checking papers as soon as you start planning your trip.
In the pocket of the garment of each child put a note with your phone number. That is a precaution in case the child gets lost at a gas station or in a busy airport.
Organise the flights/travel considering the sleeping schedule of your kids – make sure that your flight coincides with the nap timing of your children. So they will sleep when they are on the plane. When you arrive your kids will not be grumpy but relaxed and refreshed.
Be prepared for any weather changes – make sure you have taken enough and any type of clothes for your children. Even if the weather is hot now, it is always good to be prepared. Next time you are organising your closet get some warm clothes out of the closet – have them on handy. In addition, pack gloves, slippers, hats and everything necessary for the comfort of your child. Besides, that smart move will save you the trouble to buy these accessories at a much higher price in the relevant destination.
Pack the favourite toys of your children – do not forget to take the toys of your children. Whether it is a stuffed animal, a favourite book or block colouring pages, never leave without them! So your kids will have something familiar and will feel more comfortable at the new place. Do not take toys, which occupy a lot of space in your luggage. That is true especially when you travel by plane. That decision will save you not only the shoulder pain and a lot of time at security checkpoints. Don't forget to include the toys in the house cleaning once you are back home – they are probably full of germs and microbes from the trip.
Provide enough food – even when you think it is already enough, take some more. However, do not overdo it with sugar and chocolate products that will give your kids too much energy and make them hyperactive. Take food that will not smash easily and will remain fresh for a long time.
If you are going to travel by your own car, then think about the safety of your child. Get a proper child seat – it should match the size of the child. Don't ignore the instructions for its use and make sure it is placed correctly. Do not put any items next to the kid because if you brake abruptly, then you risk harming him or her. Consider these pieces of advice every time you drive with your children on board.
Book a big room that will provide you the comfort you and your kids need - travelling with children does not necessarily mean you will spend all the time in the room. However, if they are still too young, then they will need an afternoon nap. What is more, in the evening they will certainly be tired and will go to bed early. So, it is recommended to pay a little more for a room in which both you and your kids will feel good. Your local end of tenancy cleaners warn you that you should be very careful about the levels of hygiene of the hotel. Don't let your little ones walk barefoot around as the carpets and bathroom floor probably have accumulated grimes and bacteria.
It is time for photos! – You can give your child a camera (of course, if he or she is old enough to be able to use it). Think about a challenge for your child. That may be creating a photo album with the most beautiful animals or the best foods during the holiday. Your children will be pretty excited about having the opportunity to take their own pictures, and thus you will be able to see the journey through their eyes.
Sometimes it is really exciting to 'immerse' yourself completely in the destination without knowing where it will take you. Leave room for interesting coincidences and encounters. The idea is to spend quality time with your family as you explore the destination. So don't be sorry, if you don't manage to see all the landmarks. Enjoy every minute of your vacation to the fullest!