The Best Tile Scrub Recipes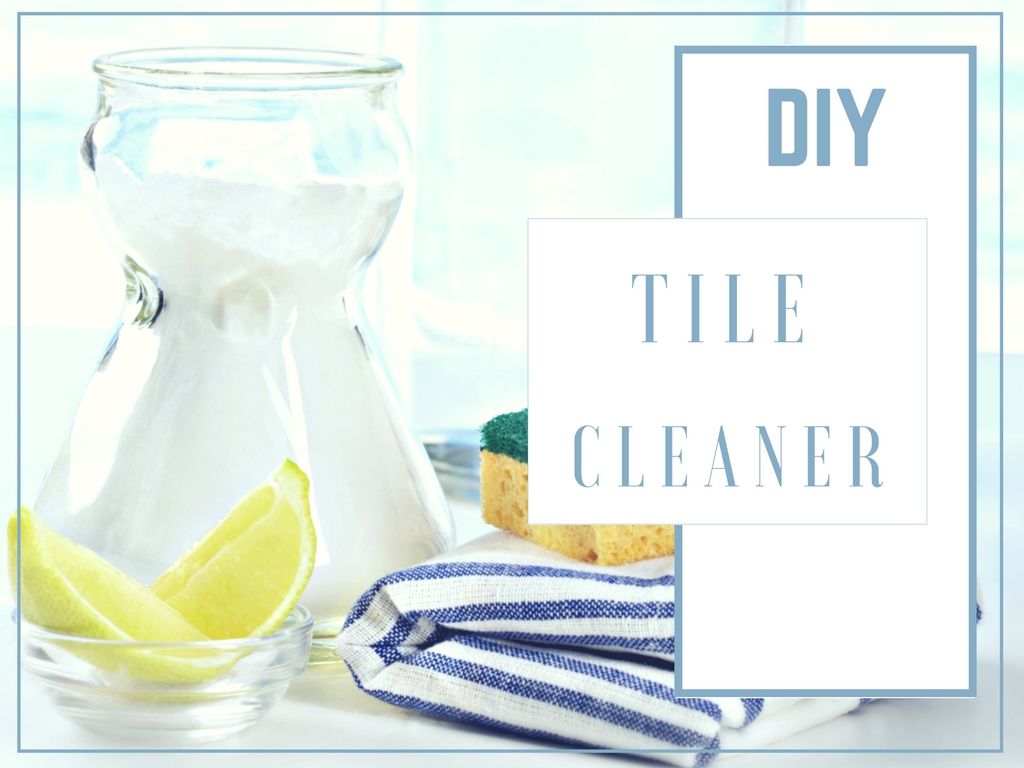 Although tile cleaning is not the most pleasant home cleaning chore, it is an important component of establishing a healthy environment. If you have always used the commercial cleaners available at the supermarkets, you must hate tile cleaning even more. Most cleaning products produce a bad smell, but even if they don't they contain toxic chemicals. If you do not use rubber gloves, you get skin irritations, not to mention the toxic particles you unintentionally inhale. Anyway, if you have decided to switch to home-made cleaning solutions, you might be surprised to find out that they enable you to achieve the same results. However, they are harmless to you and the environment. Of course, the lack of powerful chemicals means you will not be able to wipe down the surfaces immediately and you have to leave the cleaning agent take effect for an hour or so. Check out the most effective tile cleaners you can prepare at home:
If you have to handle water spots on the tiles, all you need is to get a pack of baking soda on your next trip to the supermarket. Put the soda in a bowl and add water. Apply the paste to the surface and let it sit for half an hour. if you want, you can also add a few drops of a dishwashing liquid. Wipe with a dampened sponge and rinse.

If you have not cleaned the tiles for a while, you have to take draconian measures. In other words, you have to opt for the magical solution baking soda and white vinegar. There is no dirty surface it is not applicable to. You can use it to clean your carpet, or sofa, disinfect the toilet and the kitchen appliances. Here's what you should do if you want to make your tiles sparkling clean. Soak a sponge with white vinegar and wet the surface you are going to treat. Then apply baking soda paste and brush the tiles. Be careful not to cause scratches, though. The best solution is using a soft old toothbrush.

If you are about to move out and you have decided to perform an end of tenancy cleaning on your own, you will need a cleaning solution, powerful enough to make the tiles sparkling. In this case, you will have to set aside some more time and prepare the following mixture. Mix 2 tbsp of washing soda with half a cup of baking soda. (Yes, there are two different sodas. If you have never used washing soda before, you'd better ask the sales associate where you can find it.) Add 2 tbsp of borax to the mixture. The last ingredient you need is 3 tbsp of castile soap. Alternatively, you can use dishwashing liquid instead of castile soap. Mix the ingredients well and apply them to the surface you have already wiped with a sponge soaked in vinegar. Wait half an hour, scrub with a suitable brush, and rinse with pure water.

If you have ever had to fight mould and mildew, you must know how tedious the battle is. No matter what you do, the mouldy stains emerge in a few days and you have no clue how to eliminate them for good. Well, here is an easy to apply the solution. Mix equal parts water and hydrogen peroxide. Pour into a spray bottle and shake well. Wet the tiles and spray the solution on them. Wait up to one hour and then scrub the affected areas with a soft brush and rinse.

Here is yet another effective recipe. You will need equal parts of vinegar, baking soda and salt. Mix ingredients well and apply on the affected surfaces. If you can stand the smell of bleach, you can use it as a substitute to the vinegar. Let the mixture sit for about 20 minutes, but you should not leave it for too long and allow it to dry. Scrub the paste and rinse well.

The most difficult part of tile cleaning is lifting the dirt settled between the tile lines. You can easily deal with it if you mix bleach, water and alcohol. Pour into a spray bottle and apply. Then use a soft brush or a sponge to remove the dirt.
Switching to homemade, eco-friendly cleaning solutions is easier than you think. It is not a coincidence that the most expensive cleaning solutions contain baking soda and an acid (respectively vinegar). They just do a wonderful job, not to mention it is way cheaper to buy a pack of baking soda and a bottle of vinegar, rather than wasting twice as much money on expensive toxic cleaning agents with suspicious ingredients.