Everything You Need to Know about Ironing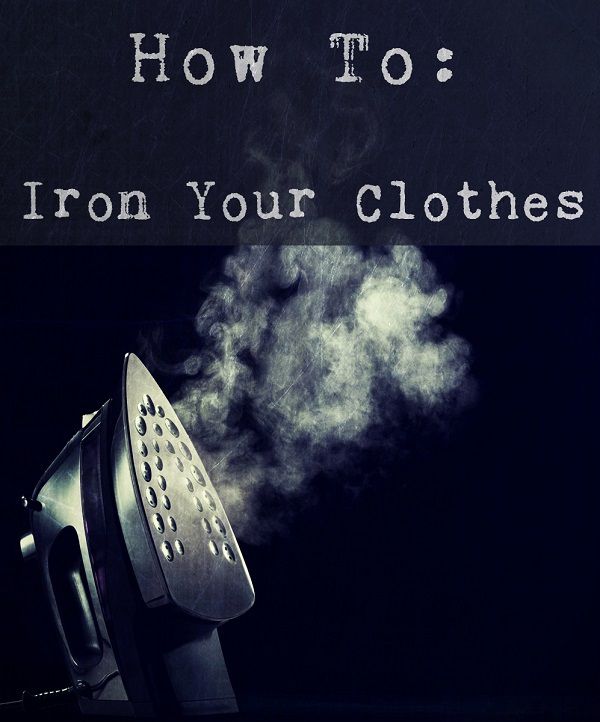 You can hardly meet a person who loves ironing and is impatient to get back home and iron their costume for the next day. Hated or not, ironing is essential for looking decent and presentable. No matter if you are going on an important business meeting or you are about to catch up with friends in the nearest pub, nothing makes you look more ridiculous than wrinkled clothes. Yet, there are certain rules related to ironing and if you want to make that process easier and avoid potential damages, you'd better read on and get familiar with them.
There is a reason why those who use the services of professional domestic cleaners include ironing in the list of cleaning chores their maid has to perform during the next scheduled visit. Ironing is frequently regarded as a boring, tiresome chore. Fortunately, there are many companies that offer affordable cleaning services so you always have plan B in case you hate doing it.

Strange as it may seem, many people have no idea what the right ironing technique is and they get frustrated the first couple of times they have to iron their clothes by themselves. The first golden rule of ironing says that the procedure will be a way easier if you iron the clothes when they are still damp. The hot iron will help them get completely dry and meanwhile, wrinkles will be gone.

Invest in a good ironing board and make sure it is convenient and folds and unfolds easily. If you live in your own house and you do not have to ask for permission to make home improvements or perform an end of tenancy cleaning and bring everything back to its original condition, you can install a small ironing board above the washing machine or the dryer. Many people cannot find the point in devoting a certain place for ironing their clothes, but if you are not among them, purchasing a good quality ironing board that does its job properly will definitely be a wise investment.

Today, we are literary spoilt for choice as far as household products are concerned. So make sure you get a suitable spray that makes the ironing of dry clothes easier. Alternatively, you can spray plain water but don't use excessive quantities.

In order to keep the risk of damaging the piece of fabrics to the minimum, always iron the wrong way up. If necessary, place a cotton rag between the iron and the clothing. The latter is recommended when you are handling a delicate fabrics or you might achieve that unpleasant "shiny look" that is almost impossible to remove.

The proper ironing technique requires you to sort out the pieces of clothing and start ironing those that need to be ironed at the lowest temperature. Then you can proceed with those that have to be ironed at the highest temperature. Make sure you do not place the hot iron onto buttons, zippers and hooks. The heat might completely ruin them.

It goes without saying that taking care of the iron itself is critically important. Some irons have a self-cleaning function. You just press a button and that's it. The iron is clean and ready to use. However, in case your iron does not feature such functionality, you can get a sole plate cleaner. These can be found in any home improvement store.

Steam irons need to be checked for mineral deposits on a regular basis. Neglecting that requirement will inevitably lead to brown spotting.

If you use starch for stiffening the clothes, you have to iron them as quickly as possible. Under no circumstances should you use an iron that is too hot or the starch will burn its bottom.

If you accidentally melt nylon or any other synthetic fabric and it stick to the sole plate, the most sensible thing you can do is to turn the iron on the highest possible temperature and use paper to remove the melted fabric.

Here is a time-saving ironing trick. If you have to iron a small piece of fabric such as a tie or you want to keep the collar of your shirt straight, there is no need to turn the iron on. All you need is a hair straightener. It gets hot really fast and if you are not going to use it for beauty purposes, you can opt for an inexpensive brand.
These were the ironing basics everyone should know. Don't get frustrated if you ruin a piece of clothing, though. Just like most house chores, practice makes perfect, so don't assign the unpleasant ironing task to somebody else, but try to do it yourself. Sooner or later, you will be happy with the end result provided that you take into account the aforementioned tips.