Is terrazzo flooring sustainable and what we should know about it
If you are wondering what is the most sustainable flooring you can get, there is just one answer. Terrazzo happens to be the most ancient flooring option available. What the terrazzo flooring is made of? Well, it is made of leftover marble chips and other aggregates joined by a binder material. On today's market, you can find a large variety of colours and because of its durability and flexibility properties, terrazzo could be combined even with the most complex floor designs. Here are some more interesting terrazzo flooring facts you probably didn't know about.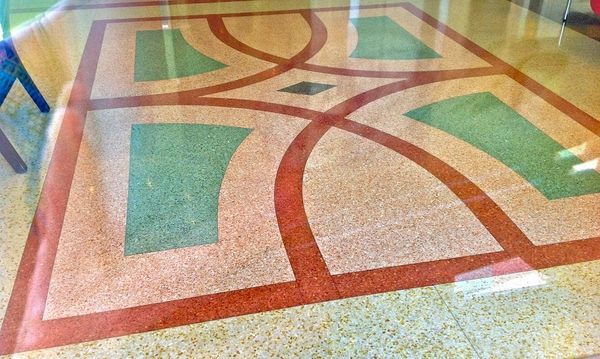 The term terrazzo comes from the Italian word "terrace". Back in 15th-century, terrazzo was known for its beautiful design.

We still don't know when terrazzo floor was invented, but many ancient structures in Venice still have their original terrazzo floor installed, dating back from the 1300s. For more information, you can turn to your local flooring company London.

Terrazzo is made of recycled marble, which makes it the first recycled building material in history.

Ancient terrazzo flooring is surprisingly comparable to today's terrazzo. When you look at some of the more preserved terrazzo products, you can see that it is aesthetically pleasing even after centuries of exploitation. Its incredible durability is the reason why so many commercial buildings have installed terrazzo flooring. They just book for commercial flooring London service occasionally and the floor looks like brand new once again.

Terrazzo flooring is the choice of most of the green buildings because of its sustainable properties. The terrazzo floors will most certainly outlast the building itself. The other factor is the low maintenance costs. All you need to do is damp and dry mopping, with an occasional spray buffing.

The initial price and the installation charges are more expensive than flooring materials such as vinyl and wood, ceramic tiles, and carpet. However, if you consider the fact that terrazzo will most certainly last a lot longer than almost any other flooring material, it is worthy of spending every penny.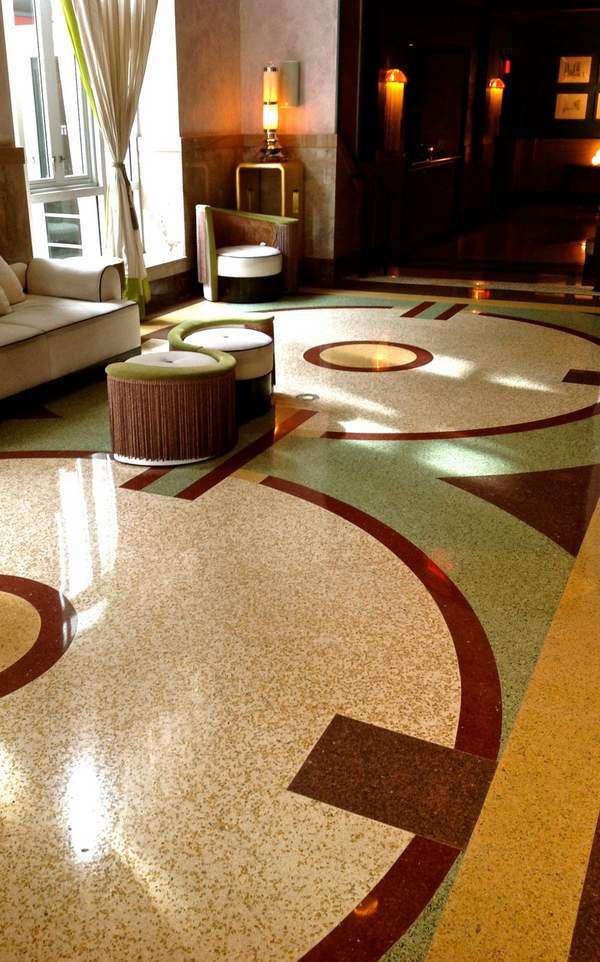 Think about all the incredible properties of the terrazzo flooring before making a choice.